[vc_row][vc_column width="1/1″][vc_column_text]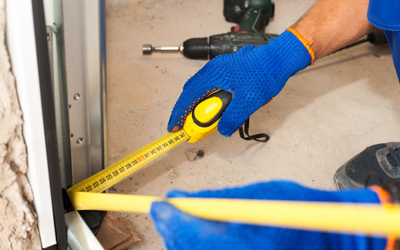 Most of the homeowners believe that garage doors are only installed to protect a vehicle from wind, snow and extreme heat. They don't realize that these doors offer many great benefits other than just protecting your investment. Moreover, they also think that overhead doors are quite easy and simple to install and operate. But, reality is far more different. Though garage doors are installed to provide safety to a vehicle, they are one of the complex installations that needs to be maintained regularly. In order to prevent faulty door operation, there is need to inspect it to rectify existing and underlying door problems.
Some common tips that are helpful in preventing malfunctioning doors are:
Lubricate the Moving Parts: If your overhead door is around a year old, there is need to clean and lubricate all its moving components. Over the time, a door installation is prone to become noisy. To prevent this issue and to ensure quite and smooth operation, its advised to lubricate all the moving components like rollers, springs and hinges with silicone or lithium spray.
Replace the Weather Strip: Weather strip is a soft rubber or plastic like material that is generally installed at the bottom surface of the door. This strip is meant to prevent external elements like rain and snow from entering inside your garage. With time, these weather strips tend to wear out or damage. To prevent your door from becoming frozen, make sure you replace the weather strip every 6 months.
Proper Cleaning of Components: Before trying to apply a lubricant or spray over the moving components, don't forget to clean them or wipe down using a clean cloth. As soon as the lubricant application is over, again take a piece of clean cloth to wipe out any leftover residue to avoid build ups. Perform this lubrication method frequently after cleaning out the door components like tracks, rollers, nuts and bolts.
These are some common tips that are effective in preventing faulty overhead door installations. If you are planning to install a modern insulated garage door in Richmond Hill, feel free to contact our door repair technicians at Richmond Hill Garage Doors.
[/vc_column_text][/vc_column][/vc_row]