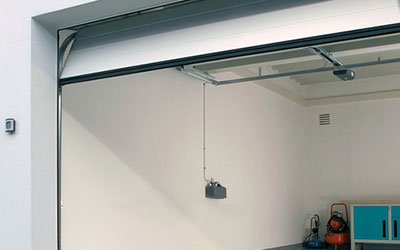 A garage is a high traffic area in your house. Due to this reason a garage door is highly practical item in your house. You open and close the door several times in a single day. If you have a traditional door, you may leave it open instead of open it again and again. An open door gives an invitation to thieves and burglars.
If you have an automatic overhead door in your home, you need to leave the door open. An automatic door creates a great convenience to homeowners. Installing an electronic door will add more security and safety features to your house. These doors come with a number of the latest features than traditional door. If you have an old door with low security features, then you need to think about a new door with more security and safety features. Here are some benefits of choosing an electronic garage door.
A helping hand: Suppose, you are walking to your garage with a full box stuff and the door is closed. Now, how can you open the door? Every time when you need to open the door manually, it can become a bigger hassle for you. An automatic door can help you when you need to get in and out of the garage with ease.
Provides security and peace of mind: An electronic door adds security and offers peace of mind to homeowners. If you have an attached garage in your house, security is the first thing to consider. A traditional door is not secure, intruders can easily break it and steal your belongings easily.
Easy access: When you come from your office at late night or from any other place, you don't need to come out of your car to open the door. You can stay in your vehicle until you are in or out of the garage. It means, you will not need to leave your kids or anyone else to open and close the door.
Low energy use: An electronic doors offers you a number of features. Energy efficiency is one of them. These doors do not need a lot of power to work. This feature makes these doors high cost effective to run and these are also less damaging to the environment. After installing an electronic door, you don't need to think about your utility bills.
Enhance the curb appeal of your home: An automatic garage door will help you enhance the value and curb appeal of your property. If you are thinking about to change the old overhead door, you can think about an automatic door.
At the present time, there are a lot of automatic garage doors available in the market. Before choosing the door, once consider about style, color, price and features of the door. By keeping all these benefits in your mind, you can make the right decision. If you have any question or want to know more about automatic doors, give a call to Richmond Hill Garage Doors.