[vc_row][vc_column width="1/1″][vc_column_text]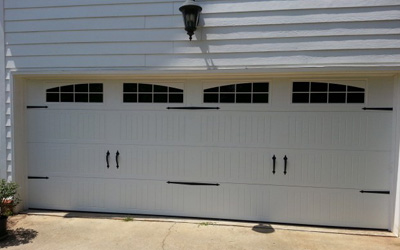 Commercial garage doors are as important as residential garage doors. Both are used several times in a daily routine. When you use something on a regular basis, whether it is home appliances, residential door or a commercial overhead door, it requires a lot of care and maintenance service from an owner. If a homeowner or business owner fails to do, it can lead to some serious issues and also can affect your business.
Unfortunately, the one faulty part of the door affected the performance of the entire door. Your business needs a strong overhead door, because it does not only protect your premises, but also contribute to the overall business appearance. There is nothing more frustrating than a faulty and malfunctioning garage door.
Here are some common commercial overhead door problems discussed by experts. Have a look at them and if you find any one of them with your door, call a professional.
[/vc_column_text][vc_column_text]
Flawed track: When a track gets damaged or out of alignment, it creates various problems with the overhead door opening and closing. When you operate the door, it runs on the track. If you fail to maintain it, the door can fall when you open and close it. Maintenance on a regular basis will help you find the issues early. There are so many possible reasons for the damaged or misaligned track, but most importantly rails and rollers are responsible for damaged track.
The door fails to open:Generally, commercial or industrial garage doors are heavy as compared to residential doors. Every door has torsion springs and cables on both sides. If spring and cable gets damaged or broken, it is very difficult to lift the door. It is a sign that your door demands a repair service by an expert.
The problem with the power:Power failure is the most common problem that a commercial overhead door owner faces. If your door is in good working condition and unable to move smoothly, it means there is a problem with the power supply. An automatic or manually operated door requires an appropriate power supply to work.
Worn or damaged parts: A garage door is made with various components. If any one of them failing to perform, it can affect the whole door's performance. Cables, rollers, panels and springs are some most important parts that require maintenance service on a regular basis. If you find wear and tear parts, call a garage door repair specialist to repair them.
[/vc_column_text][vc_column_text]
Some of commercial overhead door issue you can solve on your own. But if the problem is serious, it is good to be left the repair service in the hands of a professional. A door has plenty of small and large parts and a professional is familiar with all of them. Due to this reason, it is good to hire a professional from Richmond Hill Garage Doors.
[/vc_column_text][/vc_column][/vc_row]